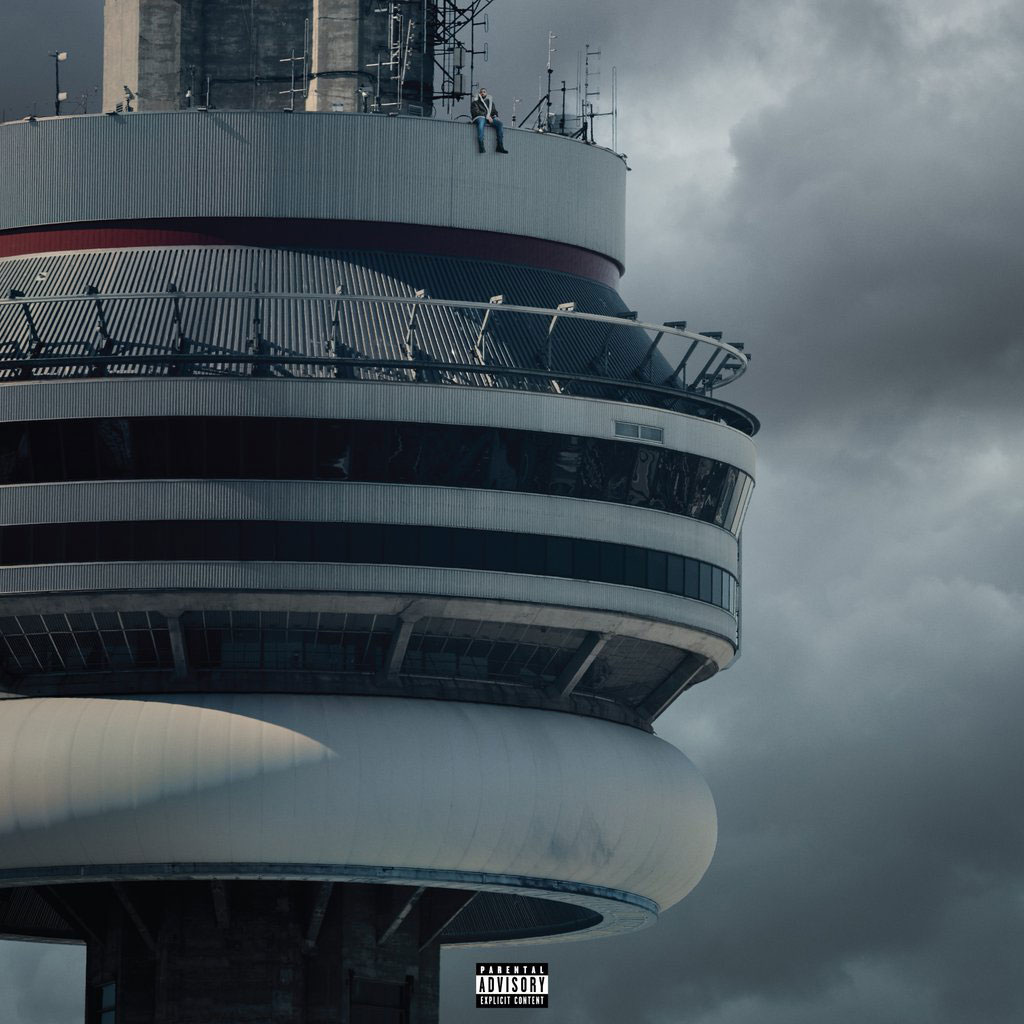 The cover of Drake's album "Views" features him perched upon Toronto's Canadian National Tower as if it's his personal throne, peering down upon what has become his "kingdom."
In this case, however, the king doesn't wear a cape and crown, but a thick winter jacket and a scowl.
Much of "Views" feels like the musical embodiment of that scowl, one born out of a hypocritical disdain for a life fought so hard to achieve.
Drake reached the apex of the rap industry over the past year, putting out two massively successful commercial mixtapes: "If You're Reading This It's Too Late" and his Future collaboration, "What A Time To Be Alive." "If You're Reading This," in particular, facilitated a transformation for Drake as an artist, turning away from "Heartbreak Drake" and positioning himself as a superhero in the rap game.
This transformation expanded into the picture of Drake the product– the version of Drake the world sees; the one that has always felt mostly manufactured at its core. He became buff, he grew a beard, he started calling himself the "6 God." It was effective, but always felt more like bravado than the organic braggadocio that comes easily to the rest of the game. With "Views," while perfectly poised to use it to his advantage, Drake curiously stripped away that expertly crafted veneer of toughness.
The outcome feels like his most honest effort since "Take Care."
The album drips with suspicion and paranoia – the likes of which Drake has never fully admitted to before. Where previous records gave an even measure of basking in the glory of fame and recoiling from the consequences of it, "Views" focuses strongly on the latter.
The very first line of the album, from the song "Keep The Family Close," features Drake lamenting old friends and how his past relationships have fallen apart. "All of my 'let's just be friends' are friends I don't have anymore, how do you not check on me when things go wrong?" he sings. It's an appropriate opener for the album, a deep glimpse into a sensitive Drake who feels his friends and fame are turning on him.
That theme continues with "9," a clever take on how he "turned the 6 [Toronto] upside down," turning it into a 9. Typically, a song like this would be a joyous affair, with Drake bragging about his power and impact in his city. Instead, it again focuses on Drake's withering relationships and the pressures of his status. In the second verse, he conveys a lonely, paranoid feeling unique to those at the top of the world, continuing: "I got it right now so I'm everybody's friend, If I ever lose I bet we'll never speak again."
That feeling echoes throughout the 82-minute run-time of the album, even on the dancier tracks. "Controlla," a wonderfully produced and performed dancehall jam, centers around a hook where Drake's fame-warped paranoia towards women is front-and-center, crooning "them girls they just want to take my money, they don't want me to give you nothing, they don't want you to have nothing, they don't want to see me find your loving."
Sonically, the album might be Drake's best. His singing soars over immaculate production from Noah "40" Shebib, the songs flow well together, and the Caribbean styling on many of the songs succeeds in making the album feel fresh and dance-y. It feels like evolution through amalgamation, with aspects of "Take Care" and "Nothing Was The Same" seamlessly coexisting with new tropical sounds. "Feel No Ways" feels like a spiritual sequel to "Hold On, We're Going Home" while "Redemption" strongly harkens back to the days of "Marvin's Room."
As a whole, it's an absolutely fascinating look into the world of a man who, despite doing his best to portray himself as a perfect "product," is just a man at the core. Listening to this album, Drake the man is not quite as stable as the product appears. "Views" forces the audience into the real world of Drake, and for the first time since "Take Care." It feels real.
That's not to say the album isn't flawed. Many of Drake's lyrics unsuccessfully toe the line between sensitive and melodramatic and some made me wish he still employed a ghostwriter. Four or five songs contribute little to the project as a whole and could have been removed. This applies particularly to "Grammy" featuring Future, which, despite my love for both artists, feels more at home on "What A Time To Be Alive" or the cutting room floor.
It may be completely unfair, but the biggest problem with the album has nothing to do with music. Though Drake has always expertly maneuvered the murky world of audience perception, redefining himself as needed, he misstepped with "Views." This was going to be the album where Drake vaulted himself into the conversation with the greats. The early critical returns for the album have a singular message: people expected a classic, and Drake didn't deliver.
If you went into "Views" expecting a classic album, you'll be disappointed. I can count on one hand the iconic rap albums that have dropped in the last 10 years and to just expect a classic ahead of time is foolish.
This is an absurd and flawed way to look at a new release. Drake may be at the top of the genre, but redefining hip-hop has really never even been his game. Drake is typically billed as the first "singing rapper," but that evolution came out of the legacy of Kanye West's "808s And Heartbreak," among others. His "experimental" flows on "If You're Reading This" were experimental for him, but all too familiar in the rap game. What Drake does is make Drake music, and "Views" successfully incarnates the OVO sound into a great product.
The album may not quite reach the height necessary to supply the "views" the audience expected, but it does provide the most fascinating view, that of Drake alone at the top of his world.