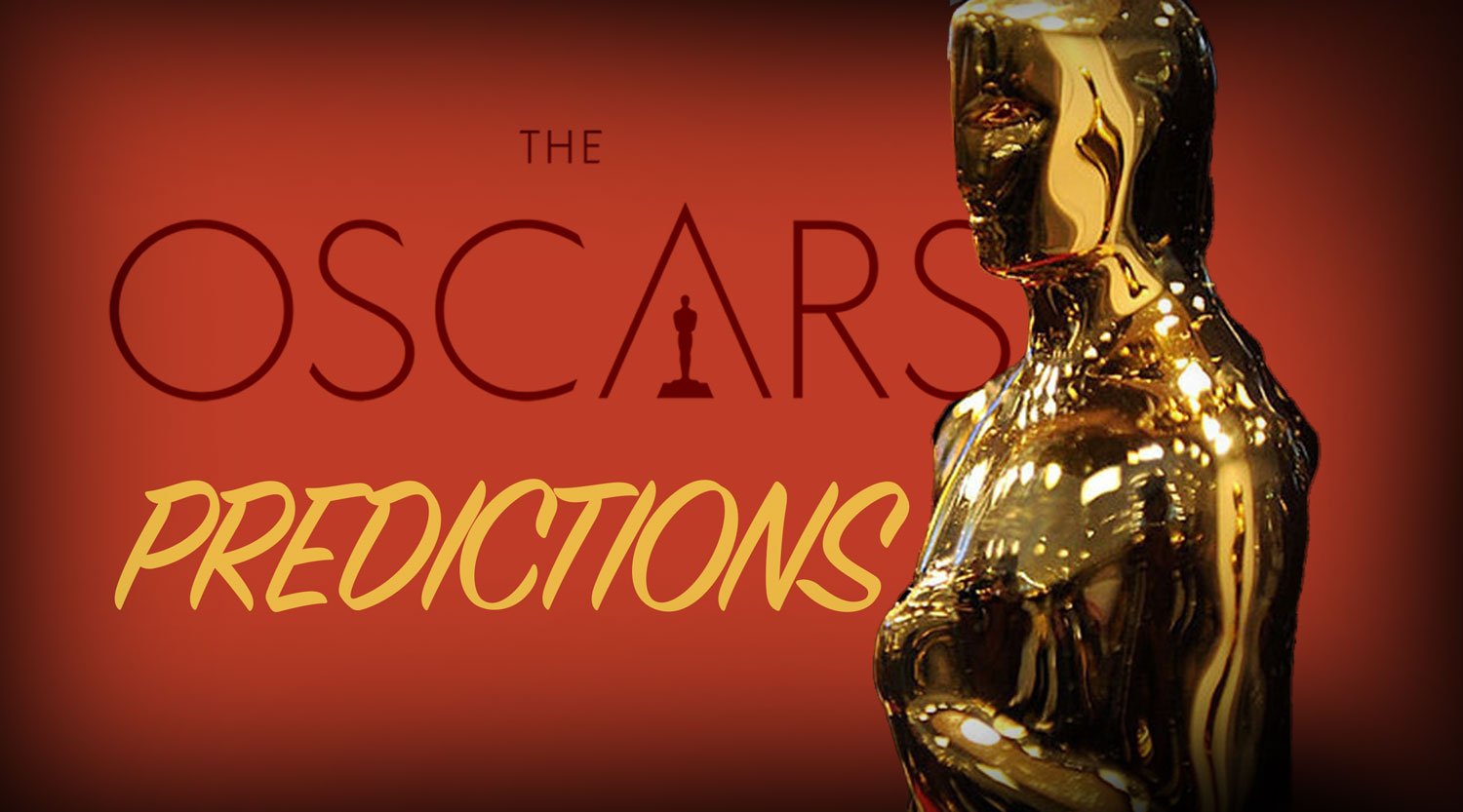 The Oscar nominations are always a great time — film lovers can complain and argue about what was left out, what shouldn't have been up there and why the Academy is irrelevant.
However, even the most ardent cynic had to admit: this year, the Academy did a pretty good job. Critical darlings like "Get Out," "Lady Bird," and "Call Me by Your Name" made great showings, and "Phantom Thread" scored an unexpected six nominations. With a slough of first time nominees along with some familiar faces (ahem, Meryl Streep) this year should have some interesting results. None of the best picture nominees were box office hits, but what else is new?
With a lot of tight races and almost no shoe-in picks, who will take home the hardware? Below are our picks for the major categories.
Best Picture:
Will Win – "Three Billboards Outside Ebbing, Missouri"
This is kind of a toss up, which is exciting. With the exception of "The Post" and maybe "Lady Bird," any one of these movies could win. The running poll on IMDb says "Three Billboards" is the most deserving, and given its win at the Golden Globes, it is my hesitant prediction for this year. The socially relevant story of frontier justice gives an insightful take on the current state of our nation in an unexpectedly hopeful way.
Should Win – "Dunkirk"
There was so much that was done right with "Dunkirk." The war movie with perhaps the lowest body count ever still manages to be suspenseful, inspiring, human, interesting and technically impressive, all blended together expertly by Christopher Nolan.
Should Be Nominated – "The Florida Project"
The fact that the Academy saw fit to nominate Willem Dafoe means they saw the film. Which makes its exclusion from the other categories that much more frustrating. There was no other film released last year as brimming with empathy, as wonderful to watch while unwilling to shy away from the realities it depicted.
Best Director:
Will Win – Guillermo del Toro, "The Shape of Water"
Del Toro has been the favorite going in for some time now. If he does win, the Three Amigos of Mexican Cinema (del Toro, Alejandro Gonzalez Inarritu and Alfonso Cuaron) will have Best Director trophies, which is something to celebrate.
Should Win – Jordan Peele, "Get Out"
Honestly, you could pick anyone here and it would be a good choice. As much as I would like to celebrate Greta Gerwig's deft editing and swift montages, or Paul Thomas Anderson's command of "Phantom Thread," I have to give it to Jordan Peele. It takes a lot of skill to maintain a tone of unease, not to mention comedic scenes, all while making sure it flows together.
Should Be Nominated – Dee Rees, "Mudbound"
Novelistic in scope, with perfect use of voiceover and striking images, "Mudbound" cemented Dee Rees as a filmmaker to watch, despite Netflix unceremoniously dumping it on their service. She's nominated for Best Adapted Screenplay as well, but it takes more than just a good script to make an adaptation work. It's well-wrought territory, but Rees brings a unique spin to the material.
Best Actor:
Will Win – Gary Oldman, "Darkest Hour"
The Academy loves a good historical performance, especially if there's a massive physical change involved. Oldman has been dominating the awards season as Winston Churchill, and doesn't look like he'll be stopped come Sunday. Daniel Day-Lewis could still sneak in a retirement award, but with three already, don't count on it.
After watching a couple trailers and clips of Oldman as Winston Churchill, I think he's got a very good shot at winning. It doesn't feel like I'm watching Gary Oldman at all, partly thanks to the makeup job, but his mannerisms and inflection are so different than any of his other roles.
Should Win – Timothee Chalamet, "Call Me by Your Name"
His performance may be less showy, but Chalamet shouldn't be overlooked as the heart and soul of "Call Me by Your Name." He projects the perfect sense of confusion, self-confidence and lust for a teenager coming to terms with his sexuality, and his chemistry with Armie Hammer seals the deal.
Should Be Nominated – James McAvoy, "Split"
Certainly not the sort of movie that the academy would go for, but McAvoy still gives an impressive performance. There are other actors who have portrayed characters with split personality disorder, but it is still impressive to see McAvoy transition between them and maintain such a menacing presence.
Best Actress:
Will Win – Frances McDormand – "Three Billboards Outside Ebbing, Missouri"
Hard to argue McDormand doesn't deserve another trophy for this. Out of all the many problems in "Three Billboards," her steely, righteous performance isn't one of them.
Should Win – Sally Hawkins, "The Shape of Water"
Hawkins may be silent for the duration of the film, but she still devastates with her performance. She uses every bit of her body language to convey the sheer desperation of her character, and there's one stunning sequence at the halfway point that brings you to tears. Without her, the love story at the center may not even work.
Frances McDormand, "Three Billboards Outside Ebbing, Missouri"
This is another tough one, but what sets McDormand's performance apart from the others is how unlikable her character is. Even though she is sort of the heroine of the story, Mildred Hayes is not someone you would want as a neighbor at any point in the movie. But McDormand is still able to make the audience root for her, and for that, I think she is deserving.
Should Be Nominated – Vicky Krieps, "Phantom Thread"
It takes a lot to hold your own against Daniel Day-Lewis. The fact that Krieps (an unknown Luxembourg actor) manages to take the movie from him should've guaranteed her a spot. She plays the ensuing power struggle with a combination of pettiness, scheming, and hurt and cleanly emerges as the victor through sheer force of will.
Supporting Actor:
Will Win – Sam Rockwell, "Three Billboards Outside Ebbing, Missouri"
Rockwell's character is the most controversial aspect of the film and not unfairly. While I don't quite believe he receives redemption at the end, the film surely doesn't handle his racist tendencies in any way that could be considered good. Rockwell does a good job with the material, but there's only so much he can do with the character.
Should Win – Willem Dafoe, "The Florida Project"
In a better world this would be the front runner. Dafoe may be known for weird or crazy characters, but he reaffirmed just how good he can be with this soulful, warm performance. Fatherly, but not condescending, he makes a man who could easily be a villain into someone understandable.
Should Be Nominated – Ray Romano, "The Big Sick"
He honed his dad skills for nine years on "Everybody Loves Raymond," and that made it easy for us to take Romano for granted. In this true life story, he's funny of course, but manages to dig into a deep well of emotion, becoming the perfect sparring partner with Holly Hunter.
Idris Elba, "Molly's Game"
Even though his character is primarily included as a way for Molly Bloom to tell and clarify her story, Idris Elba has a couple of very powerful moments in the movie. Elba's performance coupled with some solid writing, took a character that could have been little more than a speaking extra into a solid character that really puts the story into perspective.
Supporting Actress
Will Win – Allison Janney, "I, Tonya"
Janney has carried awards season, this is a lock. It's a showy performance to be sure, but given that I have not seen it, I can't say whether it deserves to win.
Should Win – Laurie Metcalf, "Lady Bird"
The other mother up this year. What could easily have been a typical antagonist mother is rendered into a more sympathetic and deeper character, pulling on your heartstrings at the same time that she exasperates her daughter. Her final scene is a thing of beauty.
Should Be Nominated – Betty Gabriel, "Get Out"
Gabriel has a smile tailor-made for a David Lynch movie and she deploys it regularly in her small role as the strange housemaid. Her every phrasing is unsettling, deepening the feeling that something's off and keeping you on your toes.
Mckenna Grace, "Gifted"
I had expected this to maybe get some recognition this awards season, but I'm not that surprised that it didn't. Still, Mckenna Grace's performance as a brilliant seven-year-old girl was impressive and definitely rose above some other child actor performances.
Original Screenplay
Will Win – "Three Billboards Outside Ebbing, Missouri"
Even with seven awards, "Three Billboards" has still received backlash for the way Martin McDonagh handles race in the film. While it's not about race, his decision to wade into a topic he has no real interest or knowledge of significantly weakens the story overall. Certainly not his best ("In Bruges" from 2008), but it's not "Crash."
Should Win – "Lady Bird"
Conventional, yes. But Greta Gerwig knows her way around dialogue, and it's a testament to her script that none of the supporting characters ever come off as caricatures.
Should Be Nominated – "Dunkirk"
Were this nominated, I would have picked it as the winner. There are a lot of well-developed characters in this movie, but minimal dialogue which is pretty impressive. The pacing is impeccable and there is so much tension at every point of the script with the feeling that any character could die at any moment.
Adapted Screenplay
Will Win – "Call Me by Your Name"
A deserved win for a wonderful movie. It seems to be one of the favorites for this year. Of the nominees in this category, it is the only one up for Best Picture, so it seems safe to say that it will get the win.
Should Win – "Molly's Game"
This movie has gotten a disappointingly small amount of attention and should be up for more categories. It should at least get a win in the one category it is nominated for as compensation. Aaron Sorkin proves once again how almost any story can be emotionally engaging if it is structured in the right way and treats its characters with respect.
Should Be Nominated – "Blade Runner 2049"
Fans of the original "Blade Runner" seemed to love this long-awaited sequel, and it was a surprise to many that it was only nominated for technical categories. The whole movie went a little over my head, but it still had some interesting concepts in it and creates an immersive world.