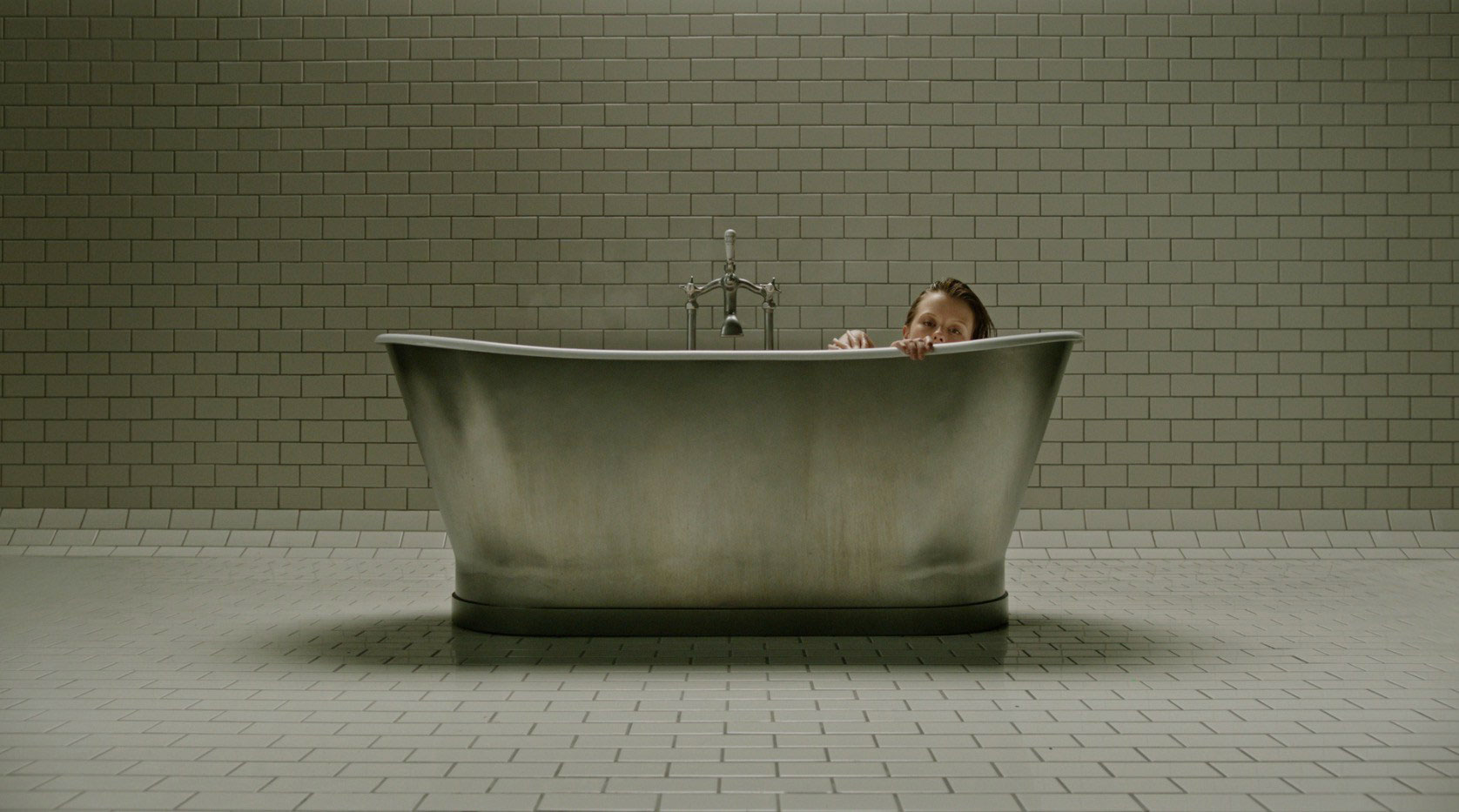 "A Cure For Wellness", set to release Feb. 17, isn't the type of movie that Hollywood makes very often.
It's a go-for-broke, crazy stylish sort of horror movie, directed by Gore Verbinski (who got his start with the remake of "The Ring"). The easiest way to describe it would be an unholy mashup between "Shutter Island" and "Crimson Peak," with a dash of "The Shining" and the discarded parts of Verbinski's attempted "Bioshock" adaptation.
What's even more impressive is that it mostly manages to pull it off, and the result is one of the most unique and striking movies to come out of the reboot and sequel heavy studios in quite a long time. You may need to see it for the sheer fact that there will probably never be another one like this.
The film opens with an ominous sequence of a finance worker dying of a heart attack. The scene then shifts to an incredible side view of a train speeding along a track, with the mountainside perfectly reflected to give an eerie feeling of symmetry. Inside is Mr. Lockhart (Dane DeHaan), a young executive who's just been promoted following the aforementioned death and is tasked with travelling to a reclusive spa in Switzerland catering to the wealthy known as the Volmer Institute to retrieve the CEO of his company in time for a merger.
What should only be a short trip takes a turn for the worse when Lockhart is involved in a car accident and soon becomes a patient of Volmer despite protests. With no way to get down the mountain and no way to contact the outside world, he's left to wandering the halls, talking with the other patients (mostly old, rich people), receiving strange treatment from Institute founder Dr. Volmer (Jason Isaacs) and tentatively romancing Hannah (Mia Goth), a woman younger than the average patient who's been there since birth.
Though the beginning is fairly predictable, it succeeds in pure atmosphere and mood, pulling out tension from small shadows or surreal, hallucinatory moments. Eels feature prominently, as do vaguely suggestive and sinister overtones.
Verbinski puts every last bit of the style he so memorably put into "The Ring"  into this film. He is so successful at creating  sensory aspects of the film that it isn't until about halfway through that you realize it seems to be stalling at parts. Justin Haythe's script could've lost about 30 or so minutes and it never fully characterizes DeHaan or Goth.
Of the two, Goth is barely given much to do except give cryptic advice and eerily sing when she's not helping DeHaan. There's a sense that at least three different conflicting stories could be extracted from this movie's plot: a terrifying feminine coming of age story, a man trapped by a dark secret in his past and a gothic suspense.
The film is most successful in the second half, but DeHaan's backstory is never fully developed. There's a feeling that the director and writer would happily choose to let it continue as a surrealistic mood piece, but are forced to provide some sort of concrete explanation. Rest assured, when it does come, it's the biggest zag you'll have seen in a studio movie so far.
Could "A Cure For Wellness" be a lot shorter and more concise? Yes. Could it decide what kind of story it's going to tell? Definitely. Does it veer into uncomfortably exploitative territory involving Goth's character? Absolutely.
What keeps the whole thing from derailing entirely is the luscious, gorgeous set by "King's Speech" production designer Eve Stewart, working in conjunction with the arresting images created by "The Ring" cinematographer Bojan Bazelli.
This will no doubt be one of the most divisive movies of the year. Finally, spearheaded by Verbinski's unique imagination and a willingness to let it take him wherever he wants, "A Cure For Wellness" is likely a movie you won't forget anytime soon, and makes other Hollywood movies wish they did it as well.