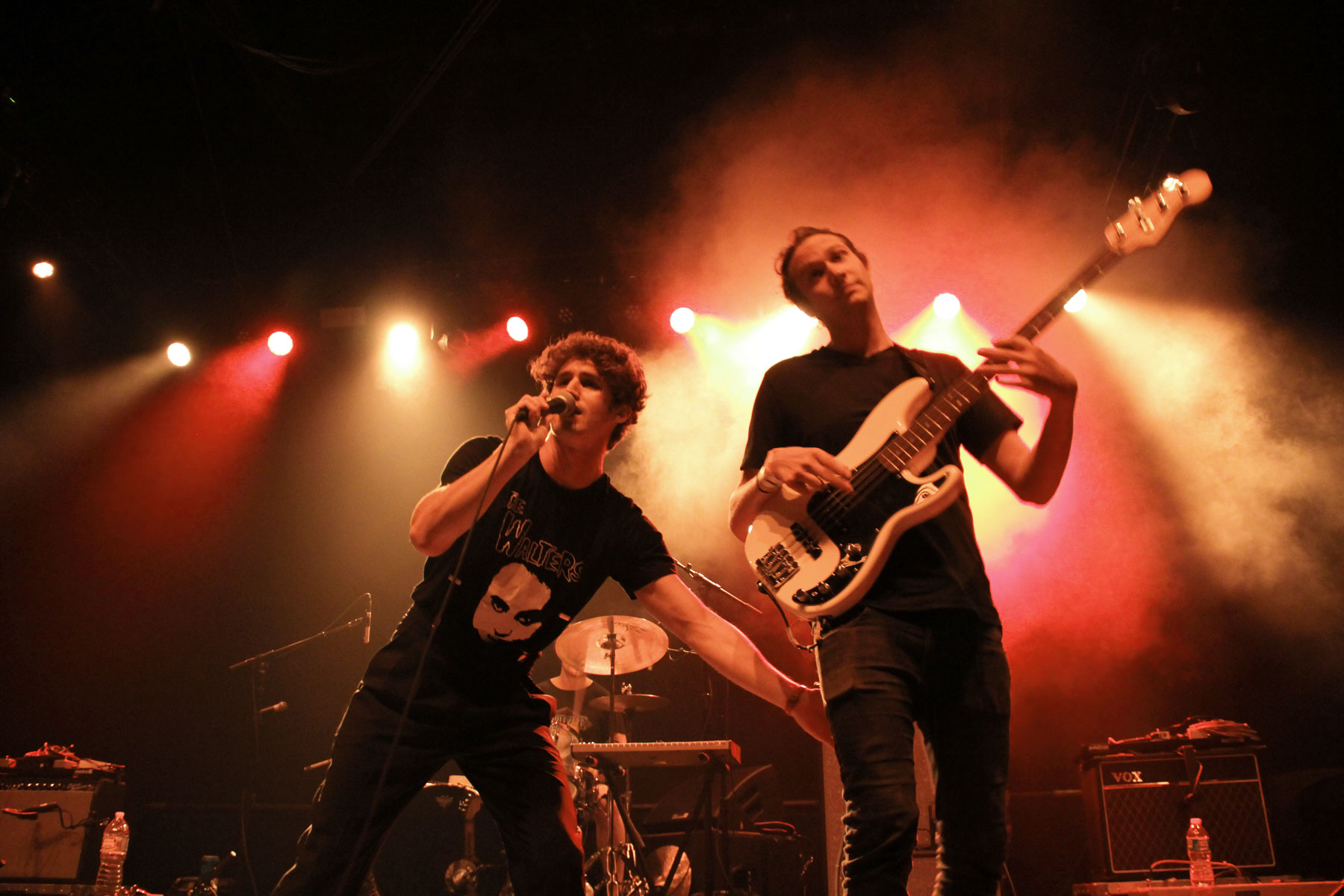 Five hunks from Chicago finally made their way to Philadelphia for a proper rock 'n' roll show at Union Transfer May 26.
After years of working towards making their music dreams a reality, The Walters are now in the midst of their first national tour, opening up for fellow Windy City rockers The Orwells.
In the fall of 2015, my friend recommended The Walters to me. As someone who acts like a dad more often than not, their EP "Songs For Dads" seemed right up my alley based on the name alone.
But then I gave it a listen.
When the warm opening chords of "I Love You So" gave way to the line "I just need someone in my life to give it structure," I was hooked. The Walters' songs are filled with beautiful, heartfelt lyrics and sweet, sweet music. With two EPs and a single under their belt, these "cardigan boys" don't have a lot of songs but they are all hits.
The last time The Walters came to the City of Brotherly Love, it was in a Saint Joseph's University basement. It was a real snake pit with hellish temperatures to boot but the crowd loved every minute of the Walters' performance.
On the record the songs are light and breezy whereas live they are a whole different animal. I thought "Hunk Beach" was a real banger but I didn't realize its full potential until I saw a video of the guys performing live at the Chicago DIY venue The Cubierta. Seeing the band live in action gives you an entirely new appreciation for The Walters' music. Opening up for the Orwells and touring with their friends Summer Salt has finally given The Walters an opportunity to grow their fan base far and wide.
Union Transfer was pretty packed by the time The Walters took to the stage. I stood amidst a sea of people donning "Songs For Dads" t-shirts as suddenly folks pressed up against the barrier. Frontman Luke Olson introduced The Walters and then launched right into "Old Friend."
Olson shares guitar duties with lead guitarist (and band namesake) Walter Kosner, as well as MJ Tirabassi. But when Olson sheds his guitar, the show really starts. The dude has some sort of magnetism, you can't take your eyes off of his onstage antics. On tracks like "I Haven't Been True," "City Blues" and "Hunk Beach," Olson is a man possessed and it's incredible to watch.
The rest of The Walters are no slouches either. The rhythm section of Danny Wells on bass and Charlie Ekhaus on drums are rock solid. And when Tirabassi takes over on vocals for "What's Left" (my dark horse for best Walters song) and "New Girl" (Tom's Song) it's really great. Kosner shreds on his slick Fender Jazzmaster while blowing kisses to his adoring public in between songs. He even kicked off one song in Bono-like fashion with an "Uno, dos, tres, catorce!" Together The Walters put on a heck of a show, leaving existing fans pumped and hopefully creating some new fans out of people who thought they were just another opening band.
Getting a chance to talk with the band after their set, you could get a feel for how The Walters' first big tour was going. "Tiring," was the main response. But when you're able to live the dream you've had for years, it all seems worth it.
Being totally independent, the band has to book all their own hotels and other arrangements, but Olson said they recently secured a booking agent after Tirabassi successfully booked their "Let's Be Friends" tour across the West with Summer Salt. They've even been booked on Lollapalooza this August in their hometown. The Walters are putting in the hard work necessary to make it in the music biz and it's nice to see them make such big strides since that basement house show back in the late summer.
I've gone on for too long about The Walters. Stop reading this and head over to their Bandcamp page, give them a listen. You won't regret it.