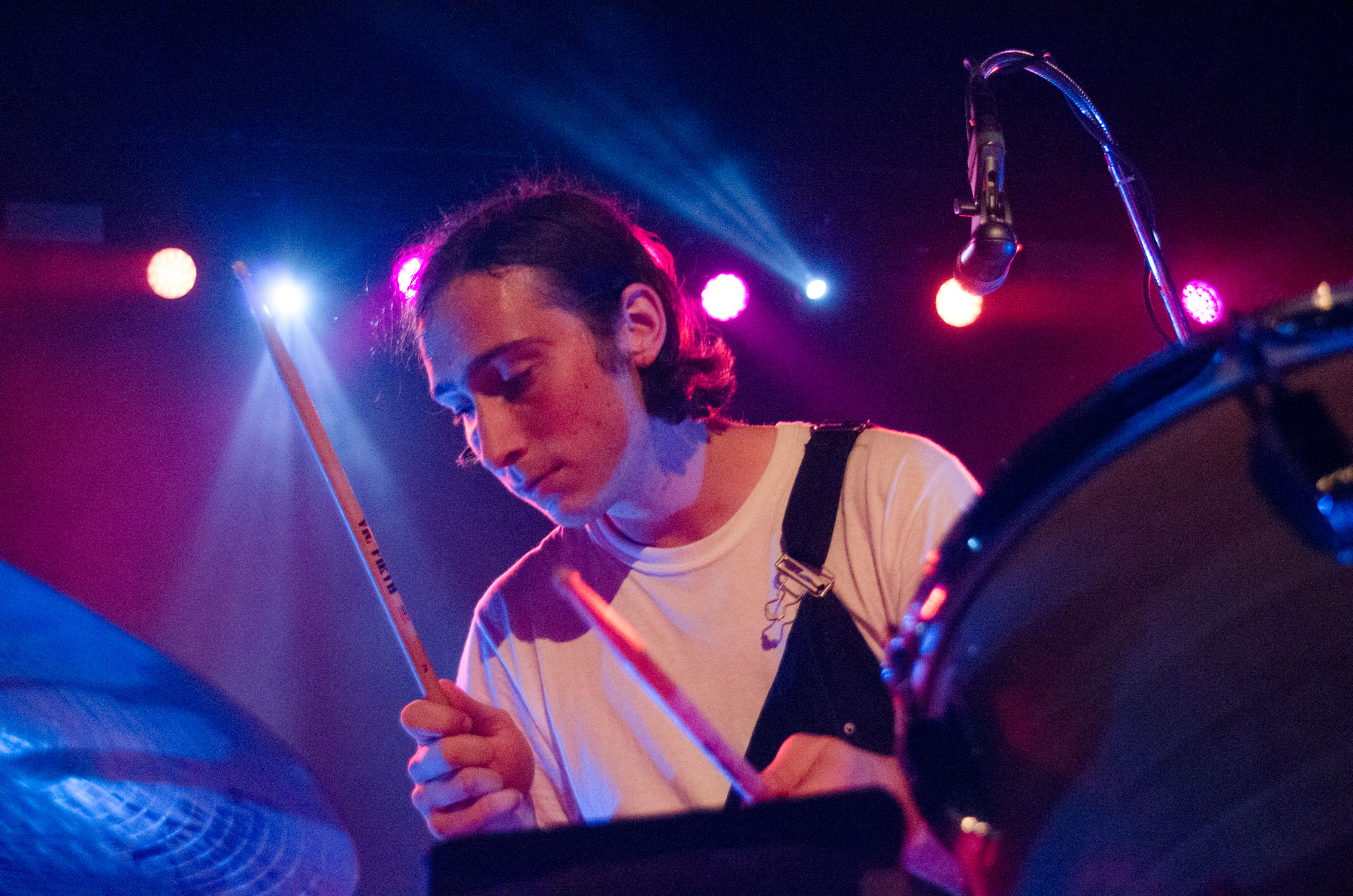 There's nothing better than a great concert to get rid of the Monday blues.
On Monday, May 22, Union Transfer was the place to be. That evening marked the second time indie soul-country group Whitney came through Philadelphia since the release of their debut album, "Light Upon The Lake." Opening for Whitney was the wonderfully gifted singer-songwriter Natalie Prass. It was a lineup that guaranteed a great time.
And a great time it was. From the moment Natalie Prass took the stage, the packed crowd was clamoring to hear some great music. The last time I saw Natalie Prass, it was at World Cafe Live and she had a full jazzy backing band supporting her. This time, it was just her and two gentlemen on keyboards beside her. It was clear that this performance would be more stripped-down and mellow than her previous.
Prass played a bunch of new songs, as well as a couple of old ones ("Bird of Prey" and "My Baby Don't Understand Me"). It was nice to hear the stellar tracks off her self-titled 2015 album in a more mellow arrangement. Her new songs were also pretty enjoyable, her melodies and jazzy chord progressions showcasing her soulful tendencies. She even pulled out a Carpenters cover, which went over very well with the audience.
When the lights went down for Whitney, the two principal songwriters, lead singer and drummer Julien Ehrlich and guitarist Max Kakacek, walked onto the stage alone. They opened with a beautiful stripped-down cover of "Gonna Hurry (As Slow As I Can)" by Dolly Parton. With only Kakacek's arpeggiated guitar chords backing him, Ehrlich's vocals really shone.
After finishing the cover the rest of the band entered, Ehrlich took his place behind the drums at the front of the stage and together they started off with "Dave's Song." It's a lovely song, and a strong contender for my favorite Whitney song. Hearing it live is always a treat, as they add little flares each time and different textures tend to stick out.
I could go on and on about how each individual song in the setlist was absolutely perfect, but for the sake of brevity, I will try to pick highlights. They played through the entirety of "Light Upon The Lake," which doesn't have a single bad song on it (feel free to @ me). On the album, I'll admit that sometimes I skip the instrumental track "Red Moon," but live it's a whole other animal. Will Miller takes the opportunity to show off his trumpet prowess, while Ehrlich beats away at the drums. Whitney's music is pretty low-key, so you never really notice how great of a drummer he is until he whips it out on "Red Moon."
"Polly" is also a notable track, because as is Whitney tradition, Ehrlich and the bass player had a special moment together. They sat on the floor, held hands and had a passionate kiss during the trumpet solo at the end of the song. This moment gave the song and the performance more of an intimate feel.
I love Whitney with all my heart, but I'll admit that Ehrlich isn't the most consistent singer in the world; his trademark, humble falsetto works a lot of the time but every now and then falls flat live. However, I've been lucky to catch him on some of his best days, this show being one of them. His singing, along with the rest of the band's playing, was so on point that they even sounded better than the recorded versions.
They performed their cover of Lion's "You've Got A Woman," which the crowd seemed to really enjoy. This was one of the few songs that they added to the setlist since the last time I saw them, so it was cool to hear them do some new songs live.
When they came out for their encore, they started off with a brand new Whitney song called "Rolling Blackout." It's a slow burner, but it's a real good song once it gets cooking. It starts off quiet and builds up, not so dissimilar to "No Woman" in structure. I can't wait to hear a studio version for this song, for now I'm resigned to listening to live recordings on YouTube.
Maybe it was planned or maybe it was in response to The Triangle Arts and Entertainment Assistant Editor Natasha "Tooney Tash" Hajo and I screaming "MAGNET!" at the top of our lungs, but they gave us what we wanted. Whitney have been including NRBQ's 1972 song "Magnet" as a staple of their live set since they started touring, and it's a real fun, energetic cover. You know Tooney Tash was dancing her tail off the whole time! I especially love when they play "Magnet" because there's a keyboard solo, a trumpet solo and a guitar solo. The ultimate trifecta of solos!
Before closing out with "No Woman," they did something unexpected — they played a cover of "The Golden Girls" theme song. It was actually pretty good and everyone in the room got a real kick out of it.
I still think their show at the First Unitarian Church last year might be my favorite concert of all time, but the Union Transfer show was definitely close. It was awesome seeing them on a proper stage, with all the colored lights and smoke. They are such a great band because they found a style that's fresh and interesting and they make the most of it. Their melodies are infectious and the lyrics are filled with emotion.
"I'm searching for those golden days," Ehrlich sings.
Well as far as I'm concerned, these are the golden days. Seeing a band as great as Whitney in small venues before they inevitably blow up — these are memories that I, surely along with everyone else who was there, will cherish forever.