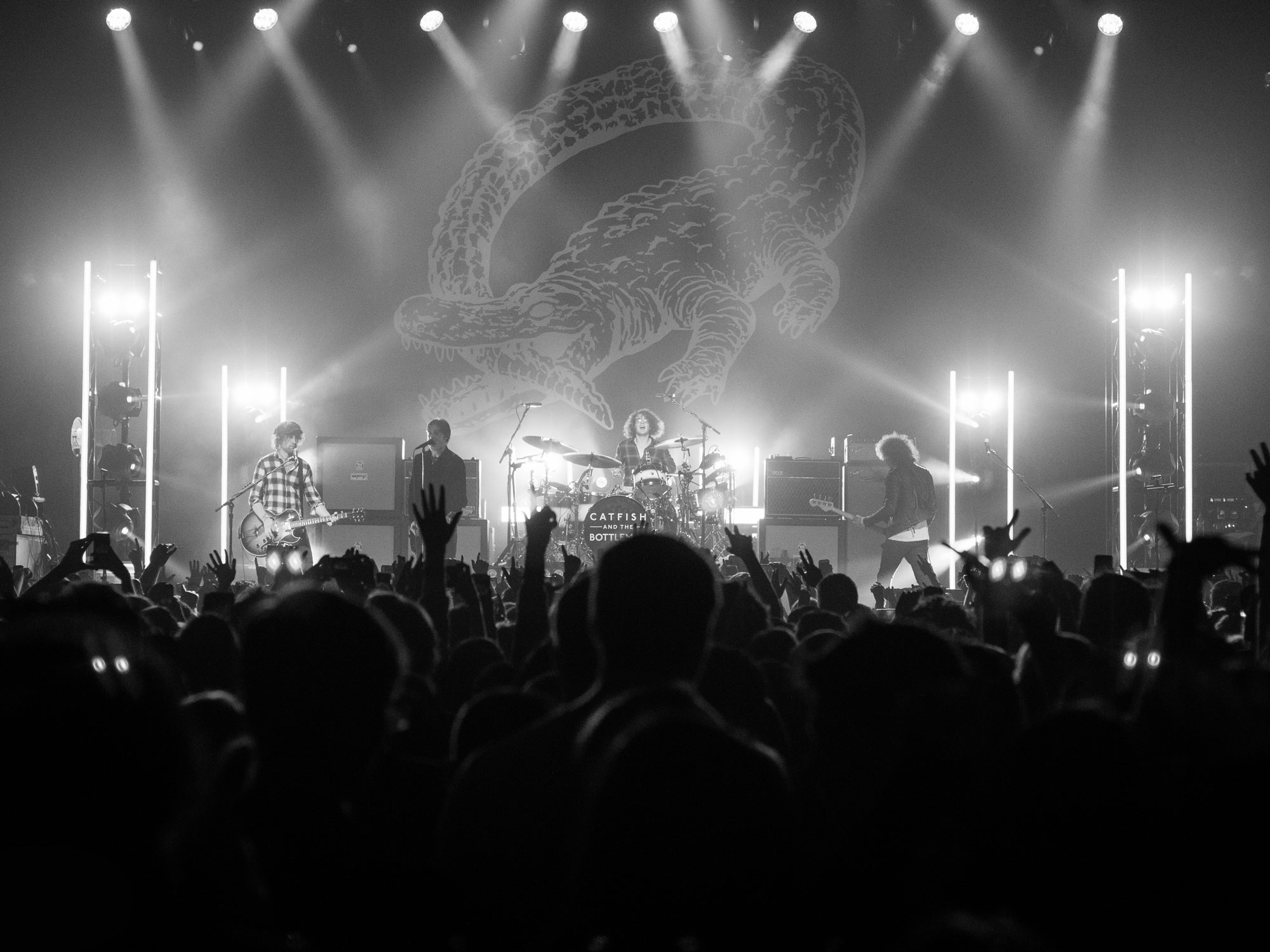 Catfish and the Bottlemen are a band that I accidentally discovered this summer attending Firefly Music Festival. My best friends insisted we go see them and I've been hooked on their music ever since. So, when I found out they were playing at the Electric Factory Oct. 21, in Philadelphia, I knew I had to be there.
The show began with an exciting opener known as The Worn Flints. I had never heard of this band before, but you can bet that I went home and downloaded their album that night. They got the entire crowd moving and brought the energy levels to unimaginable heights. Their set ended after a half hour, leaving another 45 minutes for the Bottlemen to take the stage.
Soon enough, the lights went out and the band we were all waiting for made their way onto the stage. The first half of their set had such dim lighting that there could have been puppets on the stage rather than band members and the audience would have never known.
The lights brightened during the chorus of one of my favorite songs, "Homesick," and I've never seen a crowd go crazier. This song is from their first album, "The Balcony," released in 2014. Their latest album, "The Ride," has skyrocketed their career and set them apart as it showcases their unique sound and energy on stage. The last song of their 16-song setlist is called "Tyrants," also from their first album.
The show Catfish and the Bottlemen put on blew me away in so many ways, and as a seasoned concert veteran, I've found that is a hard task lately.
There were so many components that came together perfectly, making it nearly impossible to have a bad time. The light show was designed to a tee, the sound was so clear and crisp and the band exceeded every expectation I had. The venue was packed to the exit and even the people in the back were dancing — it was hard to stand still because their music just makes you want to move.
Catfish and the Bottlemen, hailing from Llandudno, Wales, are currently touring North America and have music on all major music streaming apps for anyone interested in checking them out.