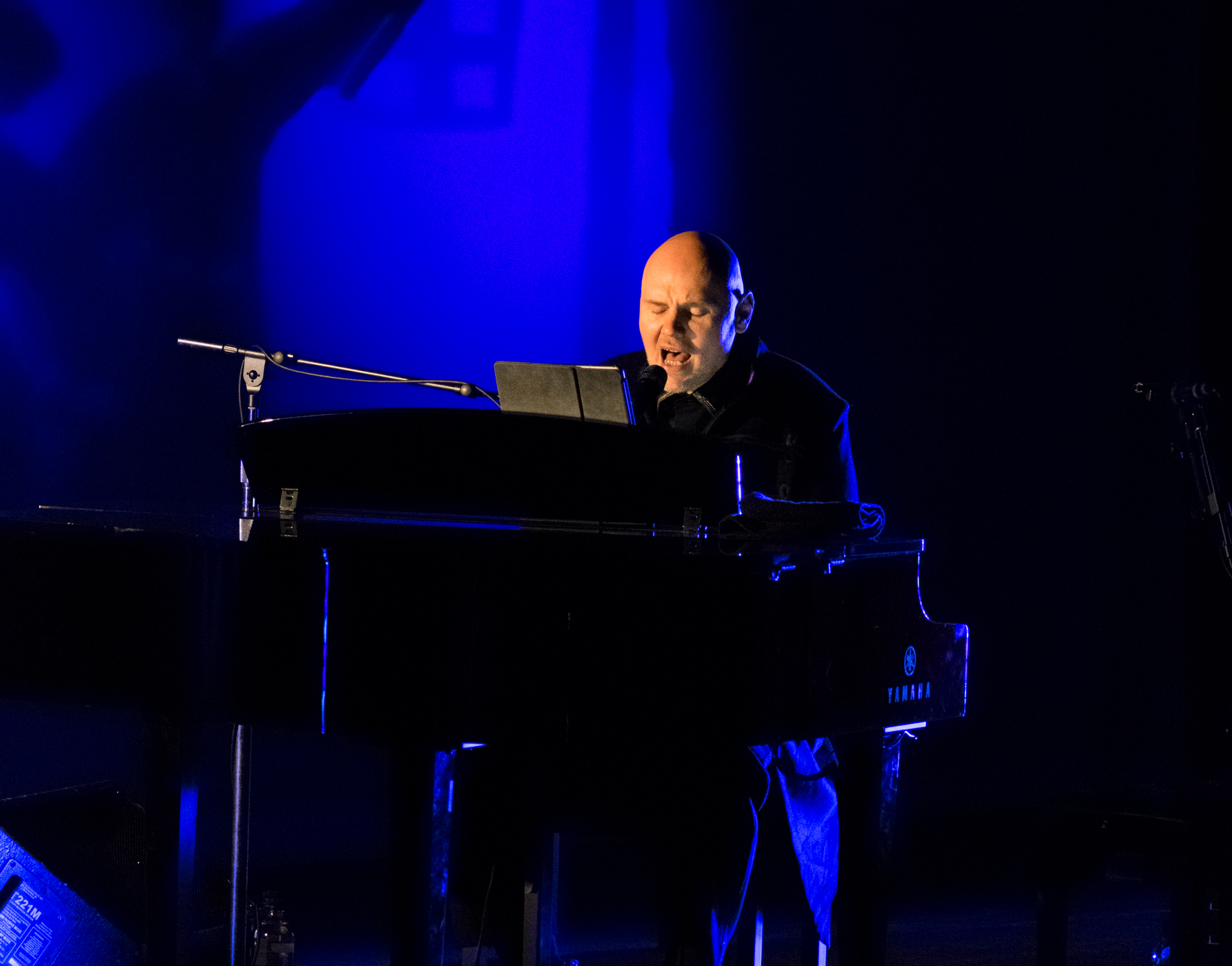 On Oct. 18 William Patrick Corgan, better known as Billy Corgan, from The Smashing Pumpkins, performed a two-part show at beautifully restored Grand Opera House of Wilmington. The ornate venue drew an older crowd allured by "WPC" and his more somber, melancholy sound from his early works as well as an initial set of his most recent EP, "Ogilala."
Corgan made quite the entrance in a long black coat and a top hat covering his iconic bald head. The stage was set with a black grand piano and a separate stool for songs played on the guitar. A few songs into "Ogilala," he ditched the top hat and revealed his perfectly shiny head.
The set of his new songs from "Ogilala" was far and away more entertaining than the second set which promised a set of previous works from The Smashing Pumpkins and beyond. "Ogilala" is a beautiful arrangement of songs that highlight Corgan's vocal range as well as piano and guitar acumen. Having listened to the album quite a few times in preparation for the night, I was overjoyed when he played the album from start to finish while throwing in a few little anecdotes and quips to entertain the crowd.
A quick, 20 minute break built excitement in the crowd for the familiar hits to come. During the wait, I explored the art galleries within the opera house and was quite impressed by its collection of modern and romantic-era works. The lights flashed and everyone was ushered back to their seats, hopeful for live performances of some of The Smashing Pumpkins "MTV Era" hits. However, other than his famous cover of Stevie Knicks' "Landslide" and an acoustic rendition of "Tonight, Tonight," the second set just about put the crowd to sleep.
While everyone has their favorite deep track that an artist rarely plays live, it was ill-advised for Corgan to play an entire hour of deep tracks to cater to a handful of fans' wants and needs. Once the show let out, I found myself in a tavern with a lexicon of beers at the ready. In conversing with fans at my corner of the bar, everyone seemed to share the same opinion: it was a beautiful show, and Billy Corgan still has it, but it wasn't quite what they were hoping for.
While I appreciate live music as a whole, as well as the art of performance, I go to see a show to sing along with the songs that I've grown to love and maybe fall in love with a few lesser known songs. Corgan is notorious for pulling the hits from his setlists and playing whatever set he chooses. This being the second show I've seen him perform, I can confirm this trend. That said, The Grand Opera House was the perfect venue for a truly artistic solo show.