Cody Simpson, the up-and-coming pop sensation, performed at the Theatre of Living Arts Feb 5.to a sold-out crowd. According to a TLA staff member, fans began gathering outside the venue at 5 a.m. in order to snag a front-row spot inside the standing-room theater.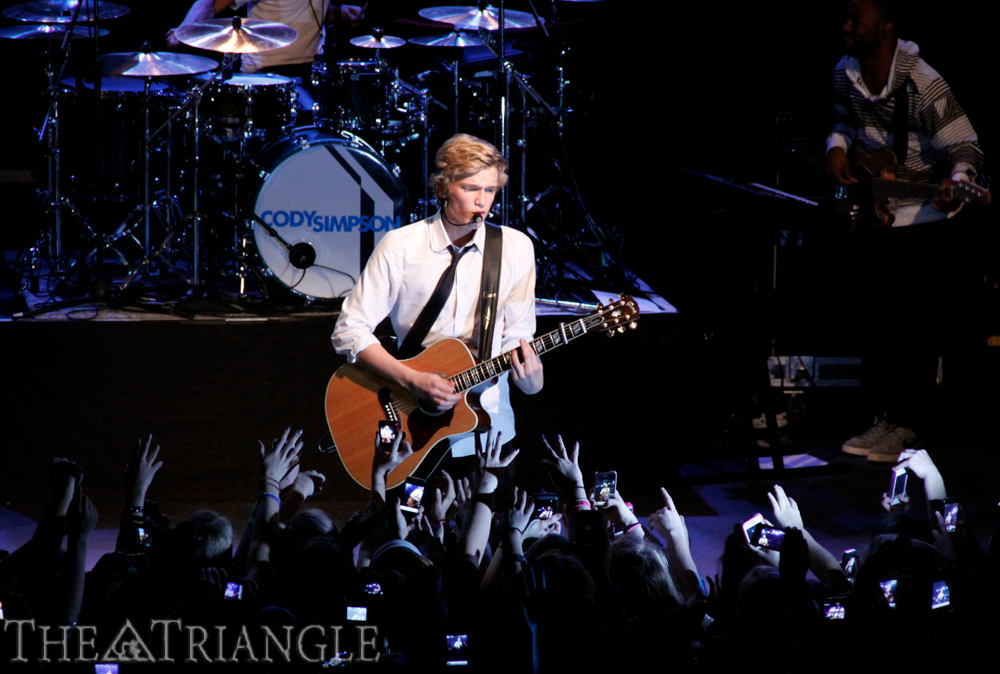 The "Welcome to Paradise" Tour, which kicked off in Boston Feb 2., is Simpson's first headlining tour.
Philadelphia was one highly anticipated stop for the 19-city journey.
If you have never heard of him, get ready because I would say he will soon be a household name. "The Simpsonizers," a pet name for his fan base, are slowly taking over.
Often called "The Australian Justin Bieber," Simpson is beginning to make an imprint on America's teen music scene.
Last summer, he released his first EP, "Coast to Coast," through Atlantic Records. "Coast to Coast" quickly gained recognition, debuting in the  top 15 on the Billboard 200.
Simpson, all the way from Queensland, Australia, didn't come to the States to waste any time. The 15-year-old boy was discovered on YouTube at the age of 11 by Shawn Campbell, a Grammy-nominated producer, and is now well on his way to the top.
Prior to Simpson gracing the stage, singer and actress Jessica Jarrell warmed up the crowd. Every so often, checking to see if the crowd was still with her, she'd ask, "Are y'all ready to see Cody?"
Upon every mention of his name between songs, the predominantly female crowd went wild.
Jarrell, who is also one of Cody's best friends, performed a multitude of songs, including "Glow" and "Wildworld," which was written by Natasha Bedingfield.
Between set changes, fans grew more impatient, wondering when he would come out.
When Simpson stepped out onto the stage, the crowd went berserk before he said a single word or hit a single note. Decked out in an all-black suit and tinted glasses with the James Bond theme song playing in the background, fans began to force their way to the front, getting as close as possible to the stage.
Getting his recognition or touching his hand became the ultimate goal. Screaming his name and throwing crumbled paper onstage were common acts to get his attention.
But he did take time to recognize and read some of the bright neon signs that were raised as high as each holder could reach. "Gold Coasts Finest," "Cody will you marry me?," "Today is my birthday" and "Bring me up on stage" were what some of the posters read in bold fonts.
After leaving the stage, leading the crowd to believe the show was now over, the venue lit up with a chant of "One more song!" Of course, he returned, performing one of his most popular songs, "iYiyi."
Is it safe to call a 19-year-old college male a "Simpsonizer?" After Sunday's performance he definitely brought his all to the stage.