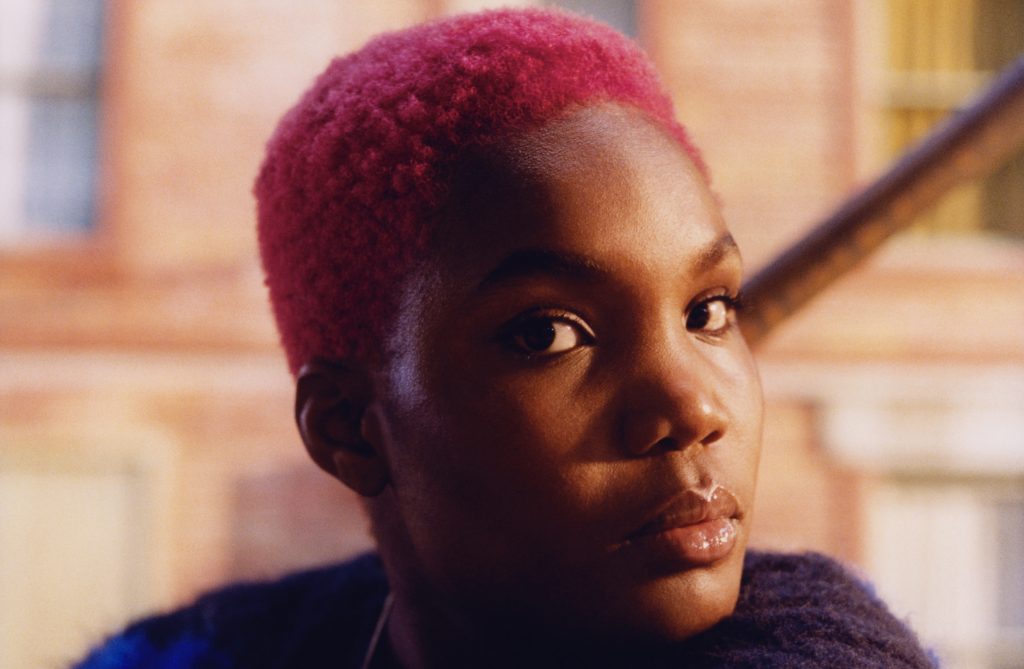 Alternative pop musician Arlo Parks headlined a show on Tuesday, Sept. 6 at Franklin Music Hall in Philadelphia, PA. The show kicked off the Collapsed in Sunbeams Tour, a 23-stop USA tour featuring support from Puma Blue and Del Water Gap.
The debut album "Collapsed In Sunbeams" was released on Jan. 29, 2021, along with a deluxe edition that featured eight additional tracks. Since then, Parks has dropped a remix of her cut "Too Good" with Unknown Mortal Orchestra in July 2021, a new single titled "Softly" in February of 2022 and a Spotify Singles session in March of 2022.
Del Water Gap appeared as a four-piece band featuring Samuel Holden Jaffe, the main artist behind the act, on vocals and guitar. Their opening set brought the energy you would expect from a modern alt-rock band and they did not overstay their welcome. Jaffe stated how he had connected online with Parks over the lockdown period of 2020 and how the two shared their appreciation for each other's music.
At 9 p.m. Arlo Parks took the stage, opening with the 2020 single "Green Eyes." The stage was dressed with bunches of sunflowers, caged light bulbs and a backlit ring that changed color centered on the back wall. The aesthetic of the stage was summery and colorful, spreading images of happiness and joy throughout the concert hall. Sadly the balcony was not open during this show, however the bars to the right of the GA floor were packed with people enjoying the music.
Parks's stage presence was passionate and relatable; her dancing, though not great technically, as self-proclaimed, was deeply inspired by the music and energy around her. She was dressed in one of her tour shirts, a red pair of Jordan athletic shorts, tall white Jordan socks and Nike Lahar Low sneakers in the Fossil Stone colorway.
She went on to play album hits such as "Caroline," "Too Good" and "Eugene" along with earlier tracks like "Cola" and "Sofie," plus a cover of "YOU'RE THE ONE" by KAYTRANADA and Syd. Her four-piece band consisted of electric guitar, electric bass, a drum kit and keys along with background vocals. During the songs "Romantic Garbage" and "YOU'RE THE ONE," the drummer switched to operating a MPC, commonly known as a "drum pad" or "beat pad." Instrumental solos were also frequently built into the songs in order to more directly feature the band members.
The band left the stage after performing the track "Hope"—very unconvincingly, given that Parks's newest single "Softly" had not yet been performed. After a brief amount of cheering, they all returned to play their encore. The catchy track ended the show on an exciting note, only going slightly past 10pm. The entire set list featured many songs from Parks's debut album including deeper cuts like "Bluish" and "Porta 400," while also digging back into earlier singles "Black Dog" and "Hurt," which have grown to be fan favorites.
The Collapsed In Sunbeams USA Tour will continue through mid-October, concluding in Atlanta, GA on the 12th. With one new single already released in 2022, fans can hope that Parks has more new music planned for a later release this year.