"This … Is American Idol!" Ryan Seacrest finally exclaimed those words Jan. 16, which can only mean one thing: the 12th season of American Idol has begun. The show is going from city to city across the country to find its next Idol, who will take the crown away from last year's winner, Phillip Phillips.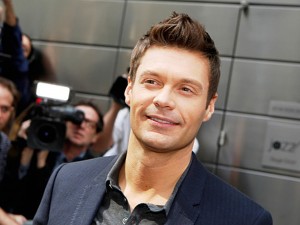 The show is starting fresh with an (almost) new panel of judges. Randy Jackson, the only judge who has stuck around since the Kelly Clarkson days, is returning once again to bring his honesty and coolness to the table. The other male judge is country star Keith Urban. With his Australian accent and laid-back attitude, he is the perfect person to sit between the two hostile female judges. Rhythm-and-blues diva Mariah Carey, with her polished appearance, and funky rap artist Nicki Minaj, with her flashy wigs, are complete opposites and have already battled during the auditions'. It also doesn't help that every single young female contestant who enters the room can't stop praising Carey over how much of an inspiration she has been to them. Poor Nicki!
As usual, there have been some dreadful auditions that leave viewers in tears of laughter. One young man sang "The Phantom of the Opera" in a pitch that not even dogs could hear. Another 15-year-old boy, who idolizes Justin Bieber, sang his song "One Less Lonely Girl." Needless to say, the women on the panel would rather be lonely than listen to any more of his singing.
Through all of the satisfactory and horrible auditions, a few stood out that could have great potential as the competition goes on. Lazaro Arbos, a 21-year-old who has had a severe stutter his entire life, talked about his struggle, and it was clear that it took all the energy he had just to complete a sentence. However, when he sang it was like a miracle. The stutter was completely gone, and he had an absolutely beautiful voice. Lazaro is definitely one to watch out for in upcoming episodes.
The auditions will continue for the next few weeks, and then the contestants will compete in the grueling Hollywood rounds. Tune in Wednesdays and Thursdays on Fox at 8 p.m. to follow the contestants' journeys and see who will be crowned the next American Idol.