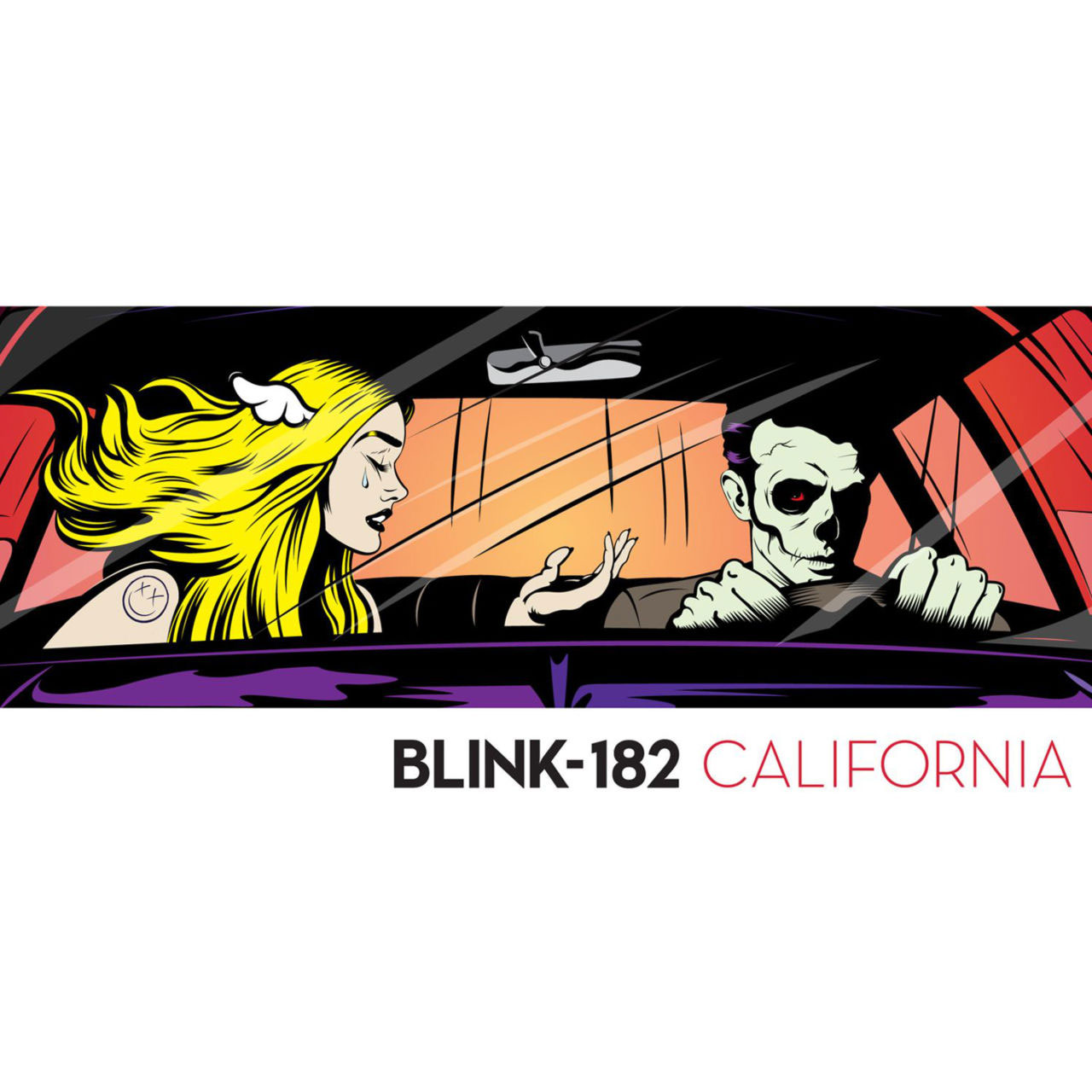 Well, Blink-182 are back from hiatus again with yet another post-break album release. Except this time, it's without guitarist and co-founder Tom DeLonge. Filling his place in the trio this time around is Matt Skiba of Alkaline Trio. Their new album, "California," was released July 1, almost five years after their 2011 album "Neighborhoods" (which was kind of a flop). If I had any hope at all for this album, it all vanished when I heard the lead single, "Bored to Death."
I should preface this review by disclosing that I am — or rather, was — a pretty big fan of Blink-182. It's not that I don't like them anymore, it's just that their music resonated with me a bit stronger in middle school than it does nowadays.
On "California," it feels to me like they are trying too hard to cling onto the youth and debauchery that defined their music in the '90s. On too many of the songs, Mark Hoppus sings lyrics that allude to how much greater his life was when they were all in their 20s. In the chorus of "Los Angeles," he sings, "Los Angeles when will you save me." I thought I was having deja-vu later in the album when I heard the chorus, "I can't sleep cause what if I dream of going back to San Diego," on the track "San Diego."
Their single "Bored to Death" is catchy enough, but it just doesn't do it for me. The lyrics are better than most of the other songs on the album (which isn't saying much), but the melody really suffers without DeLonge's vocals. His absence was definitely a problem for me throughout the album but I felt it most specifically in this song. Matt Skiba just sounds too much like Hoppus, and it lacks that classic Blink-182 sound without DeLonge.
I almost cringed when I heard the 17-second track "Built This Pool," on which Hoppus sings "I wanna see some naked dudes/ That's why I built this pool." They used to make short, goofy, obscene songs all the time when they were in their prime, but this one just sounds forced. Come on, dude, you're 44. You've been married for over 15 years and you have a kid. Have you not matured at all? I wouldn't call Hoppus a bad songwriter or vocalist by any means, but I would've liked to see his music and lyrics mature over the years. Instead, it seems he keeps trying to recreate that magical spirit of youth that Blink-182 captured in their early albums.
I think that maybe therein lies the problem in having such lofty expectations for a Blink-182 album in 2016. I tried to come up with a scenario in which I would enjoy the album, and I realized I cannot think of one. By their very nature, Blink-182 have always had an expiration date, and they are far past that date. They are the epitome of those dudes that peak in college, and then spend the rest of their lives reminiscing about the "glory days."
After the horrible (but deserved) reception that "Neighborhoods" garnered, they tried to go back to their tried and true formula of four-chord songs and dick jokes. This resulted in the album sounding generic, like one of the many (so many) off-brand Blink-182s that have cropped up in the past 15 years or so (see: Fall Out Boy, All Time Low, The Maine, etc.)
I'm all on board for Mark Hoppus and Travis Barker to keep moving forward in their music careers, but the spirit of Blink-182 is dead, in my opinion, and they need to move on. The band was born 23 years ago, so I guess they were right about the whole "nobody liking you" thing.